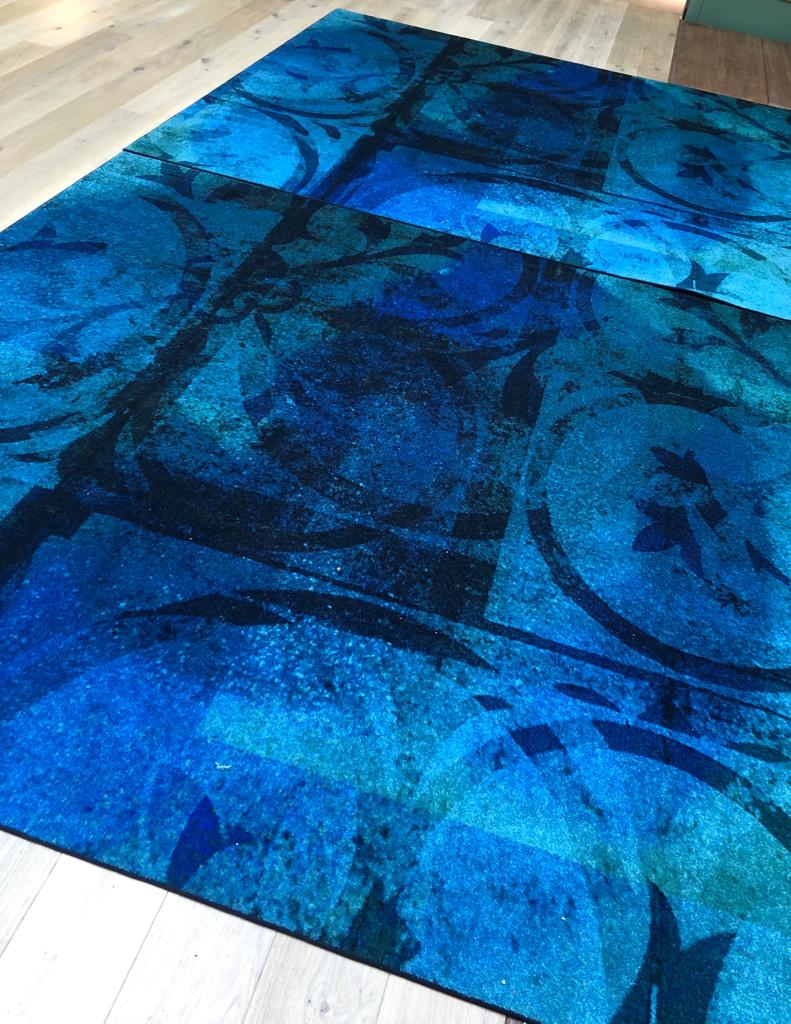 Beso Azul Carpet
The Beso Azul Carpet by Sandra Planken for Studio Noun.
This is a high performance and durable custom-designed carpet that has been digitally printed in high resolution. The print is the result of a transformation of design matter and colors used in interior design projects from Sandra. The materials are recycled polyester wool with silk.
Size 200cm X 200cm.
Sent us and email at sandra@noun-amsterdam.nl for your unique carpet size and price.
Delivery time 5-8 weeks.
We produce locally and with care.